Commercial
We have many years of experience in commercial glazing installation. We can assist you in your commercial/industrial glazing needs whether it's a new construction, renovation, upgrade or maintenance.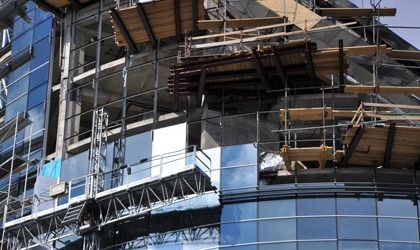 ARCHITECTURAL GLASS PRODUCTS
Today's architectural glass products are now available in a variety of substrate colors as well as coating colors, with extraordinary solar and insulating performance.
This cutting edge energy savings technology changes quickly, and Abaco Glass is informed as to the latest in product development.
DOOR AND ENTRYWAY SYSTEMS
Door systems and door hardware are a large part of our installed scope of work, and Abaco's installers have literally decades of experience from standard to custom applications. Abaco Glass has pre-qualified vendors ranging from standard aluminum doors, to balanced doors, bi-folding doors, automatic sliding or swinging doors, and oversize turn or lift door units.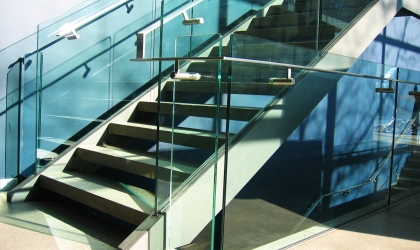 GLASS RAILINGS SYSTEM AND BALUSTRADE
The ultimate in railing systems: ingenious design, impeccable quality, and uncompromising safety. Choose from a wide variety of designs and materials to create precisely the combination you are looking for. Ease of installation is built into each component!
Let Abaco Glass bring your vision to life with modular systems that set a new standard in railings and glass balustrades.
CURTAIN WALL SYSTEMS
Nam viverra scelerisque turpis id fermentum. Sed bibendum sit amet odio tempor venenatis. Quisque vel lectus sem. Sed convallis ligula sit amet.